GlobalLinker members win top 3 ReTech Startup Awards
Back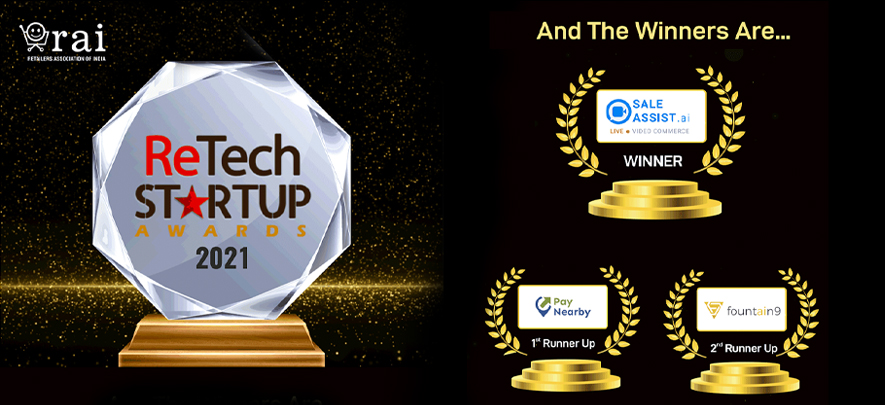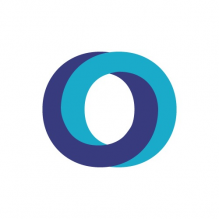 1 Oct 2021, 17:56 — 4 min read
GlobalLinker members have bagged the top three awards at the ReTech Startup Awards 2021! Organised by the Retailers Association of India, the ReTech Startup Awards celebrate the spirit of entrepreneurship of technology startups that are redefining retail with their fresh influx of ideas.
Speaking about the importance of technology in conducting retail businesses, Kumar Rajagopalan, CEO, Retailers Association of India (RAI), expressed, "The pandemic has forced the industry to refocus and learn new methods of doing retail business. The backend of retail businesses has also gone through transformational change in the way it has been operating through the years. Partnership and supply relationships that had been face-to-face had to adapt to technology too."
Selection criteria
The selection criteria for the 5th edition of the ReTech Startup Awards was to recognise and felicitate those startups, who with their ingenuity, are enriching retail. The startup had to be a legal entity that had been in existence for at least one year and not more than seven years. Applicants had to be residents of India (not NRIs) and their solution offered had to be applicable to retail. The solution had to be innovative, add value to customers and commercially viable. Moreover, the solution had to be beyond the idea stage, address a clear opportunity, and have a scalable transactional model.
Speaking about the ReTech Awards 2021, Dr. Hitesh Bhat, Director Marketing & Communications, Retailers Association of India (RAI) said, "Every year we scope for startups with innovative solutions and this year we were happy that we had a very interesting mix of startups with solutions based on fresh ideas that add value to different formats and functions of retail by addressing some very relevant use cases."
And the winners are…
Winner - Saleassist innov8 Pvt. Ltd
SaleAssist.ai is an AI-powered Live Video commerce SAAS solution offering live shopping and live streaming solutions to enhance customer experience & accelerate sales in both Physical and Digital markets. SaleAssist is part of Microsoft, AWS & Nvidia startup programme and has received several accolades in the last few years and Featured among "30 early-stage startups that are on the path to disrupting the market" - Inc42.
First Runner Up - PayNearby (Nearby Technologies Pvt. Ltd.)
Incepted in April 2016, PayNearby is a DPIIT-certified company and India's leading branchless banking and digital payments network. PayNearby operates on a B2B2C model, where it partners with neighbourhood retail stores and enables them with the tools to provide digital and financial services to local communities, thereby boosting digital financial inclusion.
Second Runner Up - Fountain9
Fountain9 offers an AI based predictive inventory planning solution (Kronoscope) enabling agile supply chains that can react quickly to any changes on demand or the supply side. They complete the full cycle of predicting SKU level demand, alerting proactively on stock outs and completely automating procurement and replenishment plans. With Kronoscope, they ensure food brands and retail businesses never run out of stock while controlling their inventory cost.
Congratulations to the winners!
Posted by
GlobalLinker Staff
We are a team of experienced industry professionals committed to sharing our knowledge and skills with small & medium enterprises.
More Articles by this author
Most read this week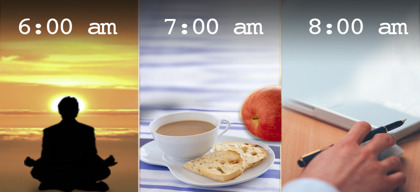 7 Ways Successful People Start their Day
Leadership & Management 11 Aug 2014, 11:27